Upton Country Park Adventure Play
Updated 12th June 2019
The Project

Following a successful Community Infrastructure Levy (CIL) application submitted by the Friends of Upton Country Park a new adventure play area is coming soon.
The project aims to provide an exciting new destination play space for Upton Country Park, providing a unique, free experience for visitors that will stimulate creative play with a strong focus on natural, heritage and environmental themes. The play space will be challenging and educational with equipment that is bespoke.
Catering for a wide age and ability range and designed to encourage play and interaction within families, siblings and friends and will encourage active play that promotes health and well being, social engagement and education.
Location
The new adventure play area will be located near the Tea Rooms and spread across the 'Lawn Area', 'Tree Shelter Belt' and 'SANG Grass Area' as indicated on the plan below: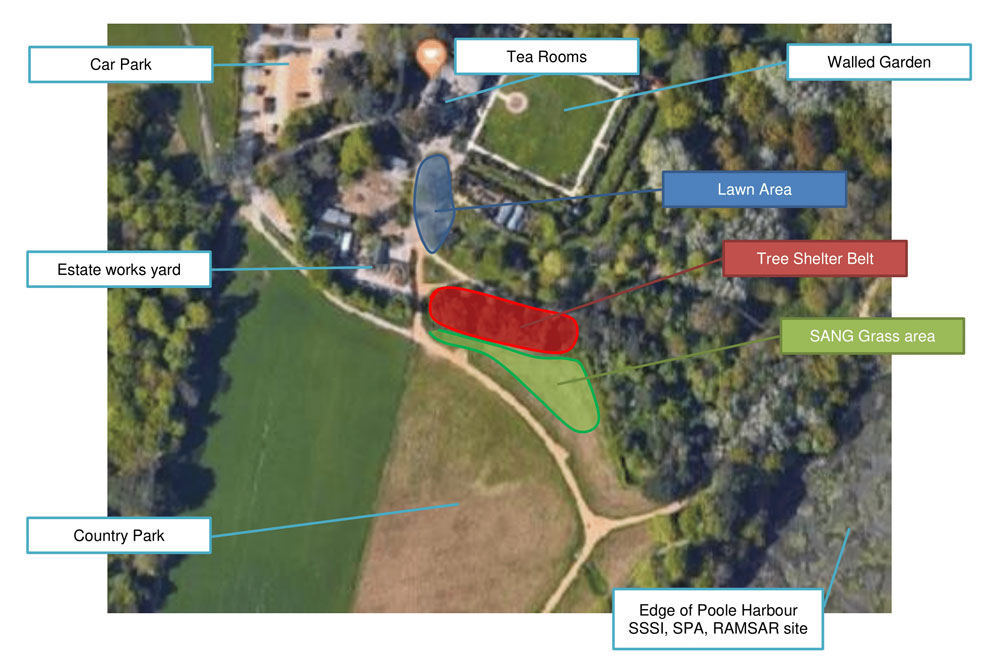 Timescales
We have undertaken a rigorous procurement process and once planning considerations have been resolved installation is due to begin in November.
Budget £230,000
Funding Planning Obligations Hamworthy West Ward & Upton Country Park: £6,000 S106 Equipped Children's Play, £32,000 S106 Casual Play & Amenity Open Space and £192,000 Community Infrastructure Levy
Project Leader T.B.C.
T. 01202 261700
E. environment@bcpcouncil.gov.uk
Parks & Open Spaces Newsletter; please click here to subscribe to a regular copy