Selkirk Close Play Area Improvements
Last updated 25th September 2020
Poole's Parks & Open Spaces team is delighted to be working with the Merley Community Park Projects group of local resident volunteers to create a range of improvements to the Selkirk Close play area: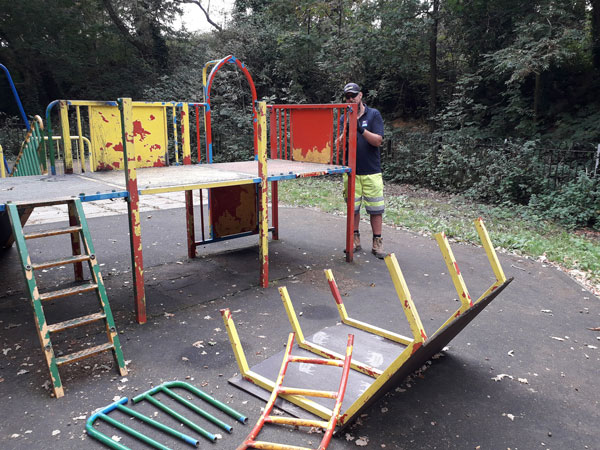 Out with the old ...
… and in with the new! On 23rd September works began on the new play area at Selkirk Close which will see the old outdated kit replaced with new, exciting, modern equipment.
Above: An overview of the exciting new equipment selected for the play area.
Parks & Open Spaces Newsletter; please click here to subscribe to a regular copy