Poole Park Railway
Updated 12th July 2019
BCP Council is investing up to £350,000 to secure the long term future of the much loved Poole Park Railway. Many enhancements will be made to the service including:
a redesigned and relayed track
a brand new train and carriages
improved access and safety features
improvements to the train shed and storage compound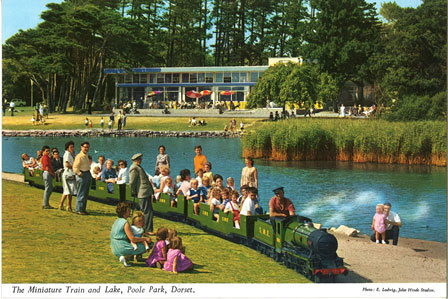 The railway service, which has been running under private management in Poole since 1949, was suspended during 2018 following a number of derailments, service interruptions and personnel issues. When it reopens the service will be managed by professional council staff working alongside dedicated local volunteer enthusiasts.
Project progress 12th July
Detailed ground investigations and design work for the new track and train shed have now been completed. We will be going out to tender for the works shortly, as well as procuring the new train and carriages. The new track should be built over the winter.
The planning application for a new Engine Shed has been submitted and a decision is expected in August. Subject to Planning the current shed will be replaced with a new one.
Once tenders have been evaluated we will be in a better position to advise when this popular attraction will be up and running, which is likely to be in spring 2020, for local people and visitors to once again enjoy.
Parks & Open Spaces Newsletter; please click here to subscribe to a regular copy