Poole Park Railway
Updated 15th November 2019
The Project
BCP Council is investing up to £350,000 to secure the long term future of the much loved Poole Park Railway.
Many enhancements will be made to the service including:
a redesigned and relayed track
a brand new train and carriages
improved access and safety features
improvements to the train shed and storage compound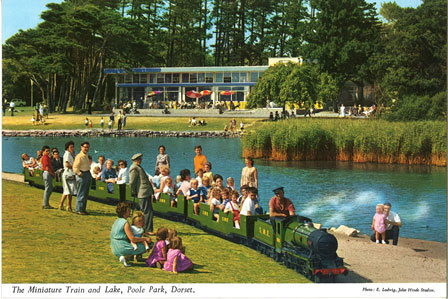 The railway service, which has been running under private management in Poole since 1949, was suspended during 2018 following a number of derailments, service interruptions and personnel issues. When it reopens the service will be managed by professional council staff working alongside dedicated local volunteer enthusiasts.
Project progress update 15th November
Planning permission has been granted for the demolition and replacement of the existing Engine Shed; details available at www.boppa.poole.gov.uk/online-applications
Tenders for the Poole Park Railway track, engine shed and rolling stock are now live and can be accessed via Supplying the South West portal www.supplyingthesouthwest.org.uk. The tender return date is 5th December. We hope to announce the successful tenderer in the New Year, with the railway opening Summer 2020.
Parks & Open Spaces Newsletter; please click here to subscribe to a regular copy