Privacy Policy • Cookie Guidance
© 2014 Borough of Poole Environmental Development Team, Unit 1 Newfields Business Park, 2 Stinsford Road, Poole BH17 0NF. All rights reserved.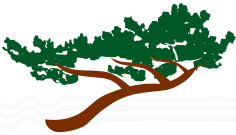 Treasure Island play area Canford Cliffs
Last news update: 14th August 2011
Click on any image to enlarge it / view the photo gallery:
Project Details
Budget: £100,000
Funding:
£80,000 Planning Obligations (Canford Cliffs Ward)

£5,000 for seating from the Canford Cliffs Land Society

£15,000 for 'Life Trail' equipment from Poole PCT
Play equipment supplied by Russell Play & Timberplay
Life Trail exercise equipment by Playworld Systems
Installation by Continental Landscapes
Lead Officer Martin Whitchurch • 01202 261323 • Email Martin
In 2011 the Council installed a brand new pirate-themed 'Treasure Island' play area on the open space at the top of Smuggler's Chine and Canford Cliffs Chine.
The Mayor of Poole, Cllr Graham Wilson, led the celebrations at the official opening on Thursday, 11th August.
The Mayor judged a pirate fancy dress costume competition with some fine pirates, fairies and even lions on display, before embarking on his maiden voyage of the shipwreck accompanied by a hearty looking crew! The Mayor even felt compelled to re-enact the famous 'Titanic' scene at the bow of the ship.
About 100 people came along, making the opening event a great success and putting all the new equipment to the test.
The play equipment selection reflects suggestions made during initial consultation with local resident groups who would like a seaside or pirate theme, whilst also making use of the surrounding woods as a natural play area.
The themed design includes:
A bespoke timber pirates ship featuring a captain's wheel, slide, mast, balance beams, scramble net, rope walk and even a treasure chest!

A 'whirlwind' - a timber and rope spinning experience

A rocking timber boat

Swings

A 'springee' dolphin
External funding further enhanced the project:
The Canford Cliffs Land Society provided bespoke seating

Poole's Primary Care Trust (PCT) funded the inclusion of two 'Life Trail' outdoor fitness equipment stations, giving visitors of all ages the opportunity to indulge in stretching & balance exercises whilst the children play
Tree and scrub work was carried out in order to remove some dense holly, dead pine trees and a sweet chestnut tree.
The name Treasure Island play area was voted for by children of Lilliput First School. Pupils were very excited by pictures of suggested play equipment reflecting the theme of the seaside and pirates, and a lengthy voting process was undertaken, with all school classes voting. "Treasure Island" came out top and will help to build the sense of fun around the project.
The project was also presented and approved at the Canford Cliffs and Penn Hill Area Committee meeting on 26th January 2011.
One of the pieces at Treasure Island, which is the first of its kind in a Borough of Poole play area, is a combined toddler swing seat that allows parents or older children to sit alongside the toddlers in the cradle seats, as demonstrated by a collection of pirates in the photo above right.
The new outdoor fitness equipment was put to the test by young and old alike and received very positive reviews whilst those exercised worked up a thirst.
The play area is one of the most heavily themed and innovative in the Borough and fills a large gap in provision for play in this part of Poole.
Treasure Island play area, Cliff Drive, Canford Cliffs, Poole BH13 7JF
THE PLAYGROUND
a short animated film by Andy Rea (2012)
Featuring Treasure Island play area!
A student at the National Centre for Computer Animation, Bournemouth