Privacy Policy • Cookie Guidance
© 2014 Borough of Poole Environmental Development Team, Unit 1 Newfields Business Park, 2 Stinsford Road, Poole BH17 0NF. All rights reserved.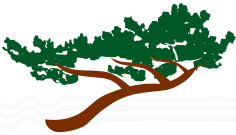 Poole Park Tennis Courts improvement project
Last updated: 1st July 2013
Now open for play!
The recent refurbishment of Poole Park Tennis Courts now sees the courts being operated via an access key system which is managed in-house by the Recreation Development Team.
The target set with the Lawn Tennis Association for access key sales for the first year has already been reached with over 180 now sold!
The courts are being well used most evenings during this Wimbledon week, seeing play to rival some of the top seeds opponents!
To apply for your access key (£24 for the year) please visit www.boroughofpoole.com/tennis
The on site coaching programme is also in full swing and offers something to suit everyone.
Click on any image below to enlarge it / view the photo gallery:
The Tennis Courts before the start of this project
Work on this project started on 12th February 2013 and has involved:
Removing all existing fencing and extending the courts out to the east to ensure they meet Lawn Tennis Association (LTA) minimum size criteria

Replacing and improving the block work walls

Installing brand new fencing

Creating two mini red designation courts

Installation of a specialist gate system, allowing entry to users via an Access Key Fob
The facility has been reconfigured to become four doubles courts and two mini red courts to enable junior development and play at Poole Park.