OPEN SPACE PROJECTS & ACTIVITIES IN POOLE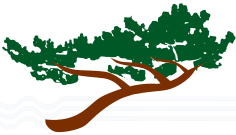 © 2017 Borough of Poole Environmental Development Team, Unit 1 Newfields Business Park, 2 Stinsford Road, Poole BH17 0NF. All rights reserved.


Last updated September 2013
The vast majority of open space & play projects in Poole are funded by Planning Obligations:
Planning Obligations Funding
Planning Obligations Funding was a nationwide innovation introduced by Government and was generated through the planning department.
Legally binding agreements were entered into with property developers to ensure that certain planning obligations were met.
One such obligation was known as 'Recreational Contributions' - developer money contributed solely for the provision or improvement of parks, play areas and other leisure facilities. Recreational Contributions were allocated to two distinct funds:
Ward Based Funds, for use only in the ward in which the development(s) took place, and only on:
Casual Play & Amenity Open Space
Borough-wide Funds, to be spent on facilities that can be enjoyed by all residents of Poole:
Major Built Facilities, such as Leisure Centres

Youth/Adult Outdoor Play

Beaches

Poole Park
The Borough of Poole was one of the UK's leading Local Authorities in the collection and allocation of Planning Obligations.
Read about recent projects delivered through Planning Obligations funding
Further background information to Section 106 Planning Obligations can be found at boroughofpoole.com
Community Infrastructure Levy
In January 2013 the Planning Obligations Funding method of collecting developer contributions was replaced with the Community Infrastructure Levy, but as of July 2013 the Borough of Poole was holding approximately £1.7 million of unallocated developer contributions; that amount is split between the different categories listed left and is funding current 'Poole Projects'.
Adopted by Borough of Poole in January 2013 the Community Infrastructure Levy (CIL) is a new locally set charge which can be applied to most new development to help fund infrastructure in Poole.
CIL finance can be used to fund a wide range of infrastructure that is needed as a result of development. This includes new transport networks, flood defences, schools, hospitals and other health and social care facilities, park improvements, green spaces and leisure centres.
From the 2nd January 2013 CIL replaces the Council's planning obligation infrastructure tariffs for Transport (as set out in South East Dorset Transport Contributions Scheme 2 SPD), open space (as set out in Planning Obligations: Open Space and Recreation SPG) and Heathland mitigation (as set out in the Dorset Heathland SPD).
This will mean that all planning applications granted planning permission on or after 2nd January 2013 will be liable to pay CIL in accordance with the Borough's Charging Schedule instead of Section 106 planning obligation infrastructure tariffs.
Playbuilder Funding 2009 - 2012
Between 2009 and 2012 the Borough of Poole received funding from the government Department for Children, Schools and Families which linked into the first ever national Play Strategy for England.
In September 2008 the Environmental Development team (at that time known as Leisure Services) together with Children and Young People's Services (CYPS), submitted a bid for 'Playbuilder' funding to the then Department for Children, Schools and Families (DCSF) (superseded in May 2010 by the Department for Education).
The success of the bid was announced in April 2009, when Borough of Poole was awarded more than £1 million for the improvement of 22 play areas for the 8-13 year age range, over a two year period.
Selection of the 22 for improvement was based primarily on an in-depth assessment of the condition and play value of the existing facilities.
Owing to Government savings, the amount eventually received by the Borough was £895,487 resulting in 18 new play areas being re-designed and refurbished.